Seiler Mapping GPS Tune-Up
April 1, 2018, to May 1, 2018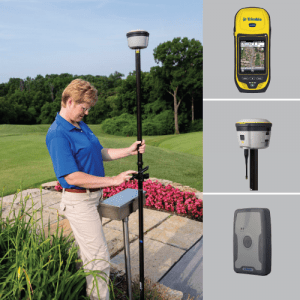 This winter you can ensure that your Trimble Mapping system is 100% up-to-date and ready
to go for another upcoming season in the field.
Eligible Equipment:
Trimble Geo 7X
Trimble R1 and R2
Nomad™
Special Per Unit Cost: $150.00*
*If you have a Current Seiler Mapping Tech Support Agreement – you will get one GPS system tune-up free!
Tune-Up includes:
We will update the operating system version and GPS firmware to address screen responsiveness, battery reporting,
Windows Mobile Device Center connection, and WAAS tracking capabilities. This is subject to the availability of the upgrade files depending
on the model. We will also check GPS and touch-screen performance to ensure it is up to Trimble standards. This
program also includes a 5-pack of screen protectors at no additional charge. Customer pays to ship to Seiler and
Seiler pays return shipping. Please allow a 2-3 week turnaround time (maybe less based on demand).
Don't Go Without! Enhance your productivity status with the following:
Extended 1-Year Hardware warranty (if original warranty has not expired and the unit is eligible) $325
Hard Carry Case (Pelican 1450) $135
Geo SD Card Door (2-pack) $30
Nomad Stylus $20
Geo Hand Strap Kit $15
Geo Stylus (2-pack) $10
Geo Antenna Cap (2-pack) $10
Recon/Ranger Stylus (2-pack) $6
Seiler Instrument is an Authorized Trimble Repair Service Center for all of your Mapping and GIS Equipment.
Our experienced staff provides you straight answers, prompt response, quick turnaround and superior customer service.
Repair services are available for all warranty and non-warranty equipment.
Questions? Call Toll-Free 877-330-6303 or email: [email protected]
GEOSPATIAL DIVISION
Web: www.seilergeo.com/specials