Seiler Instrument is excited to announce the release of the Trimble TSC7 Controller with Trimble Access 2018.  
Click on the image to watch an overview video!
The new rugged Trimble TSC7 features: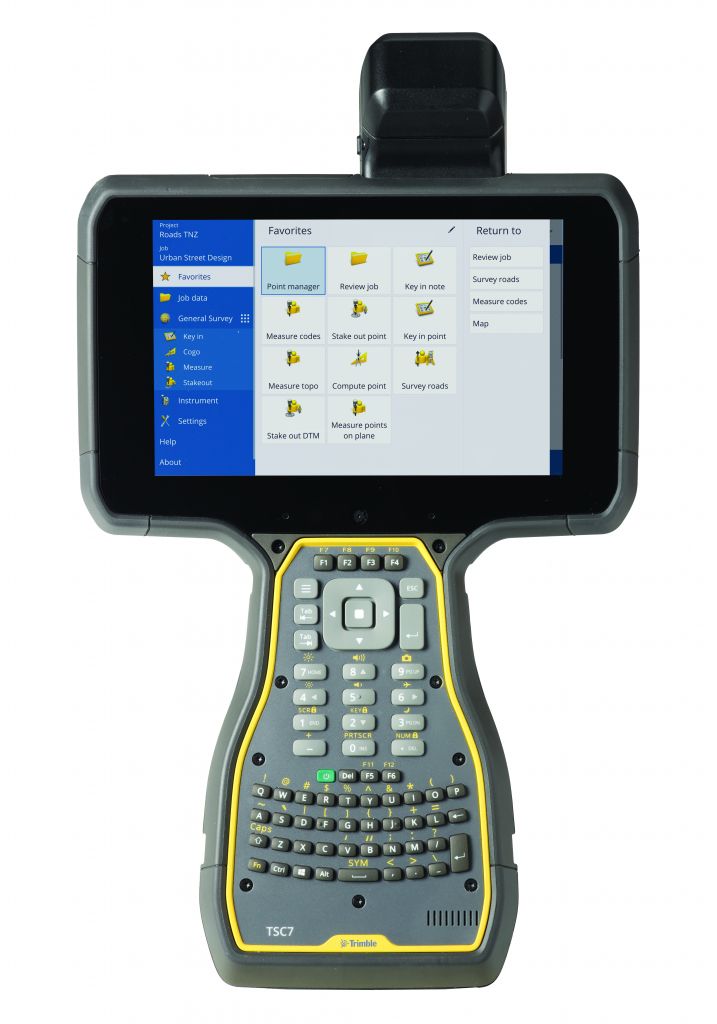 7-inch touchscreen

Trimble Access 2018 software

Dual Cameras

Connectivity via GSM, LTE, Bluetooth and Wi-Fi

Hot-Swappable Batteries

Backlit Keypad

Open Operating System
The Trimble® TSC7 controller integrates a tablet experience with with a physical keypad into survey workflows. Featuring a processor with plenty of power, it makes quick work of large projects and handles 3D data visualization and manipulation with ease. Its comprehensive connectivity options, two cameras, and large touch screen make it easy to capture videos and images, send and receive emails, access the Internet, and hold face-to-face discussions right from the job site. Faster and more powerful than its predecessors, the TSC7 controller is the must -have controller for survey fieldwork and scanning.  Click here for the datasheet information.

Seiler sales staff will have these units available for demo and full review by mid to late May! Please check with your local sales rep for complete details and questions or contact us via our webpage.