Trimble has released a new GNSS Planning website.
You can use this website to plan out your daily GNSS data collection projects.
It assists you in letting you see when the most satellites will be in view in your work area.
Select your location on the map or type in the Lat/Long, Day and Period of hours.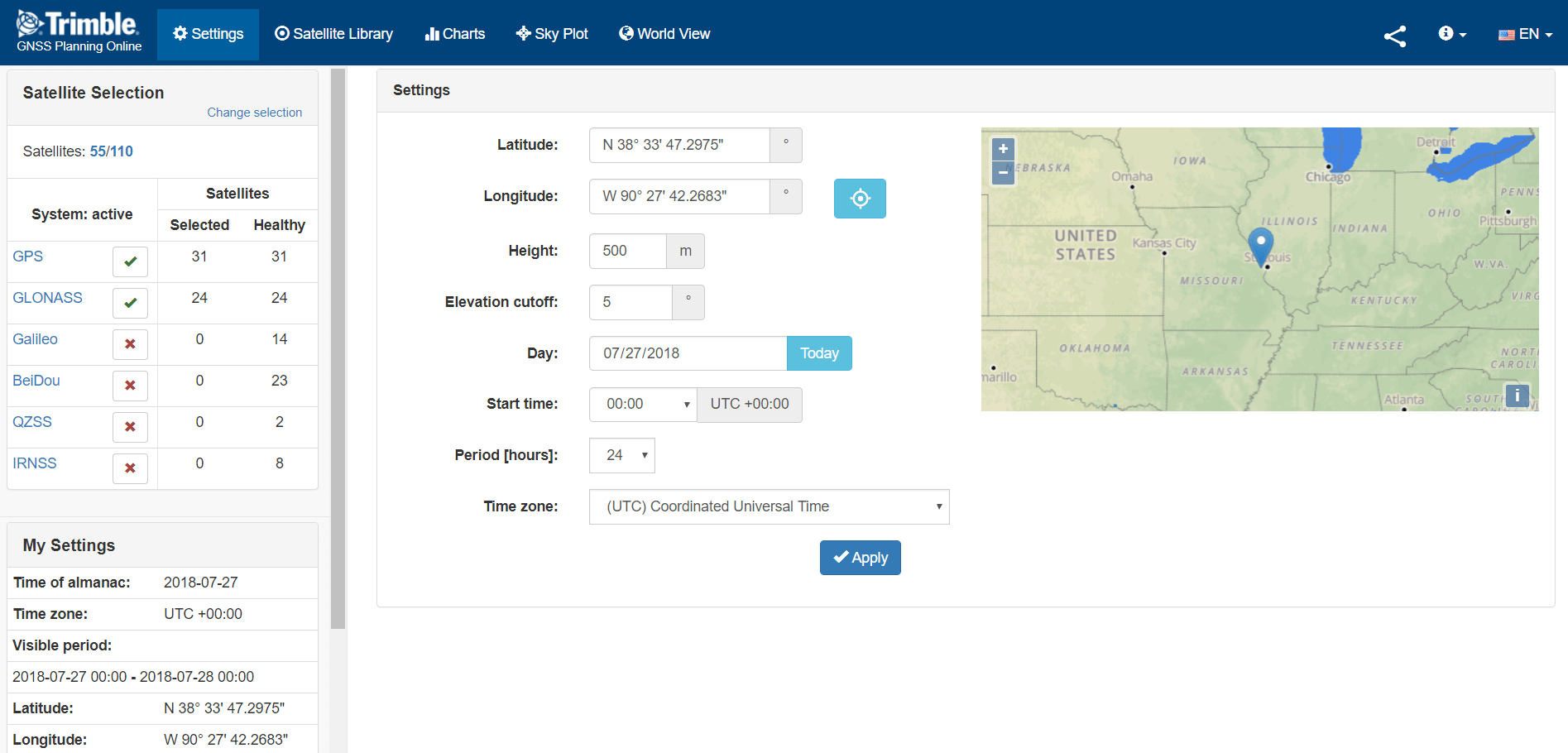 2. Then view the Satellites either in the Sky Plot or the World View.