This is a follow up post to our December 2018 post What's New in ArcGIS Online
Click here 5 User Types or on the image below to learn more about What's New with User Types with ArcGIS Online.
This includes Field Data collection subscriptions such as Collector for ArcGIS, Survey123 for ArcGIS and more Esri Apps.
Once on the website, you can read more about the following:
In depth explanation per "User Type".
Pricing break down.
Also click on "Learn Move" below each "User Type" to expand the explanations.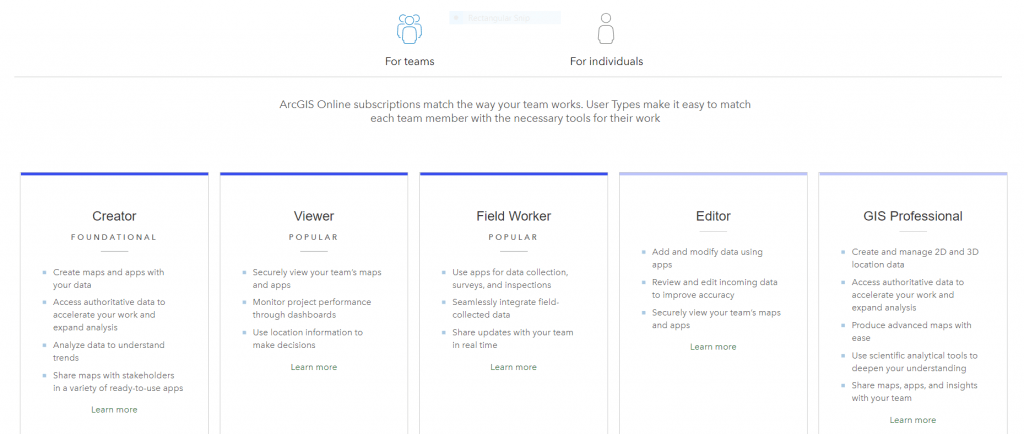 If you have any questions about this please contact us at [email protected]