We had a Survey123 webinar in early 2019 that is now posted to our Seiler YouTube Channel.
Are you tired of using Paper Forms for data collection and inspections?
In this video we give an overview as to what Survey123 for ArcGIS is.
Who is using it?
Click on the video below to learn more.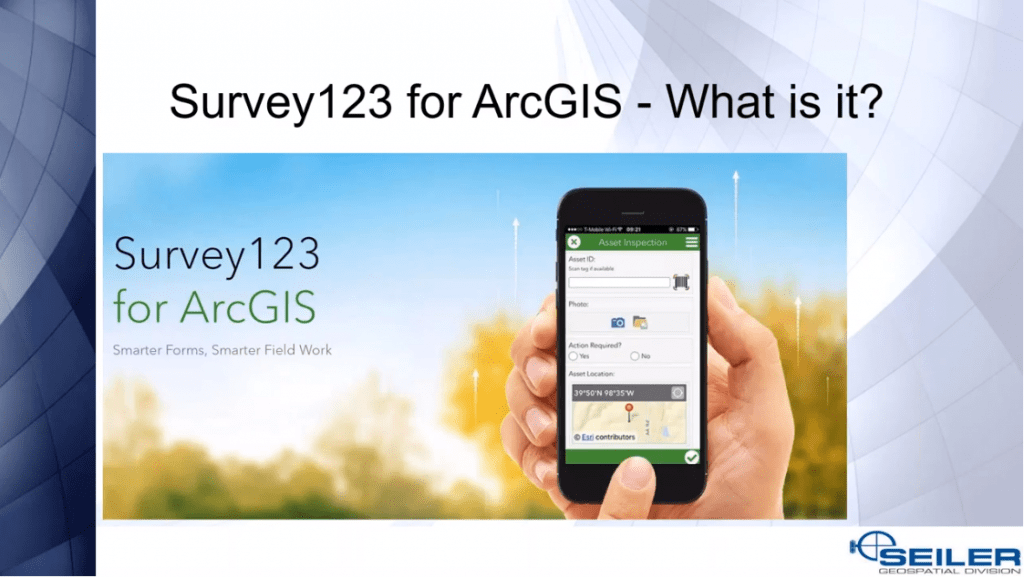 Skip ahead to the 20 second mark.