2 – Show Specials!
Choose the one that works best for your needs. 
Equipment Show Special #1
Grab your 15% ISPLS Show Discount for 2019!
Seiler is offering all attendees at the Indiana Society of Professional Land Surveyors Show 15% off most products we have in stock at our Indianapolis office.  This is not just a few items we have left over, these are many of our new products in stock and on our shelves!

Here are some of the items:
Prisms and Prism Poles, Robotic and Manual Total Stations, Data Collectors, Survey Software, All types
of Lasers, Prisms, Distance Measuring Tools, Tribrachs, Tripods, Transits, Digital Levels, Locators- Magnetic & Cable, Grade Rods, RTK Bridge,  Wood Lathe, Stakes, Hubs, Compasses, Safety Lights, Safety Glasses, Estwing Hammers, Marking Paint, Rebar, Tapes, Safety Vests, MagNails, Field Books, Flagging, Plumb Bobs, and much more!   * The 15% is also good towards service and repair for all your instruments for clean-relube- calibrate.  Get your instruments ready for the Spring 2019 Season!  Offer expires March 31, 2019.

---
Equipment Show Special #2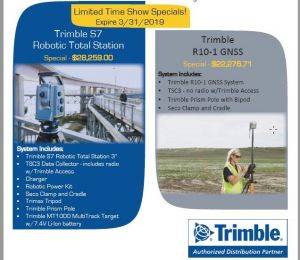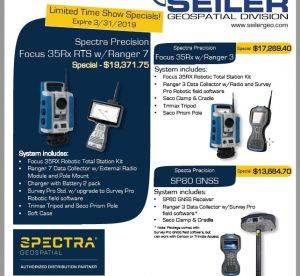 Contact Todd Jamieson or BJ Rhea today for full details.  Click here to contact them
* Note:  The special discount of 15% does not apply toward special orders and certain in-stock items.  Discount does not apply toward training services.  Discounts/Specials for #1 or #1 cannot be combined or combined with other offers.