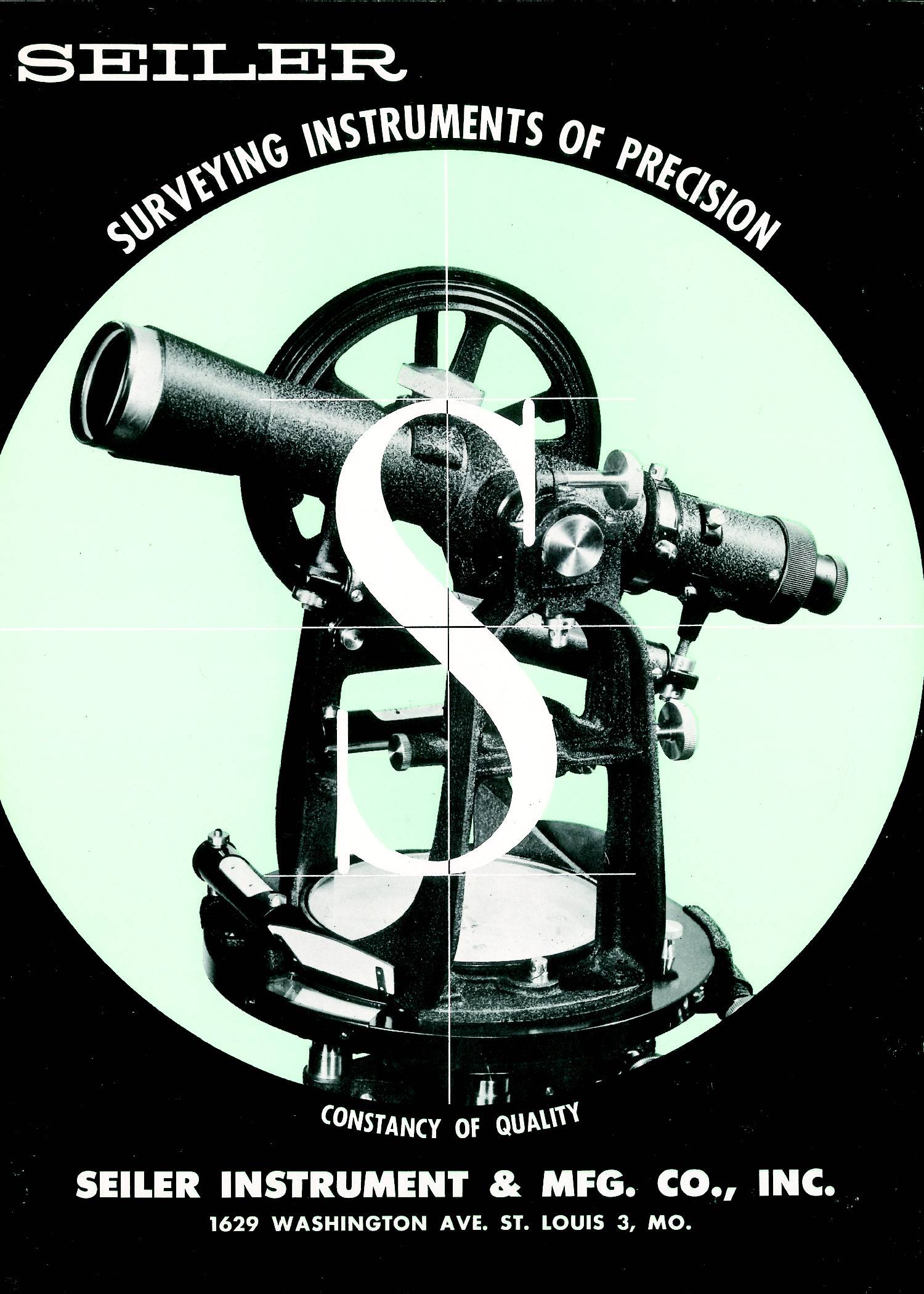 History:
Seiler Instrument & Mfg. Co., Inc. was founded in 1945 by Eric H Seiler and his wife, Dora L. Seiler.  The Seiler business originally was  established to manufacture and repair surveying equipment in downtown St. Louis, Missouri.  Eric H. Seiler's arrived in the United States with a Master's degree in Fine Optics from the Zeiss Jena School of Fine Optics in Jena, Germany.  His appreciation of fine optics, craftsmanship and pride in his work contributed to our core philosophy of quality and customer service, a legacy which he passed on to his son Eric P. Seiler, Chairman of the Board, and his grandchildren, CEO and President Rick Seiler and Executive Vice President, Tom Seiler and Compliance Directory, Louise Seiler Schaper.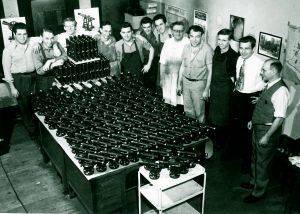 With the family's continued hands-on approach and guidance and our highly skilled support  team the company business has grown from their original office in downtown St. Louis to a multi-faceted family operation facility with over 140,000 square feet located in the Industrial Park Center of Valley Park, Missouri (St. Louis Metropolitan area.) Our family owned firm has five distinct divisions; Seiler Manufacturing, Seiler Geospatial, Seiler Medical, Seiler Planetarium and Seiler Design Solutions. Visit our corporate website at www.seilerinst.com
Today the Seiler Geospatial Division is one of the largest suppliers of brand name surveying  & supply equipment in the Midwest.  We have nationally recognized service and repair facilities and offer certified training and support across the Midwest.  Our headquarters operates out of St. Louis and we have five other offices across the Midwest – most include showrooms, repair departments, and training facilities.  These offices are located in the areas of Kansas City – Missouri, Milwaukee – Wisconsin, Indianapolis – Indiana, Omaha – Nebraska, Detroit – Michigan and Lansing – Michigan.   Seiler's team members are all skilled professionals that believe in a hands-on approach to working with our customers.  Our team members include Registered Land Surveyors, Certified GISP Professionals, Licensed Pilots, Certified Trainers as well as other surveying and mapping professionals and skilled support staff.
Why Choose Working with us?
At Seiler Instrument – we feel there are more than a few reasons you should consider working with a proven geospatial industry partner to help you meet your business needs and goals.
We stand behind our products we offer:   Seiler Instrument and Manufacturing Company ("Seiler") has always had a "complete satisfaction" purchase policy and we will try to work with you to resolve any merchandise issues that you may have.  We invite you to view our terms and conditions page for details.
Longevity – With four generations of professionals who do more than just sell products. We have designed, manufactured, sold, trained for, maintained, and repaired them.  We sell a solution based on your goals and needs, not just the descriptions from a brochure.
Hands-On – Because of our longevity, stability and experience, you can count on us to be there when you need us.  We have the resources and know-how to overcome your challenges in the field and office and to keep your project(s) on schedule.  With our local presence throughout the Midwest, you will be able to reach someone that understands our unique geospatial environment.
Experience – Seiler Instrument's Geospatial team is made up of registered land surveyors, certified GISPs, and licensed pilots as well as other experienced surveying and GIS mapping professionals and support staff.    We help guide and get you equipped and trained based on our mutual understanding of your projects and workflows.  We excel in providing you the on-going support you need after the sale leaving you with a clear road map to success.
Adaptable – We have formed relationships with not one, but several of the top UAS, Geospatial, and Software manufacturers in the market. Because of our unique business structure we are empowered with the ability not to force our customers into a one-size-fits-all solution.
We invite you to contact us today – Let us show you our commitment to quality and excellence in sales, service and support.