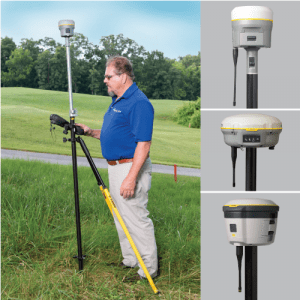 Whatever your GNSS/GPS needs are, we can offer the right solution for you.  Trimble receivers combine the world's most advanced technology with practical, integrated designs to simplify your daily work. Choose a completely integrated system for streamlined efficiency or a modular system for maximum flexibility.
Trimble R10
Trimble R8s
Trimble R2
The Trimble® R2 is a compact, durable GNSS receiver that provides an easy-to-use solution for GIS and survey professionals who need to collect highly accurate data in a wide range of geospatial applications.

The first of its kind, the new Trimble® R10 GNSS System is designed to help you work more effectively.